Change Direction and Gain New Skills: A Case Study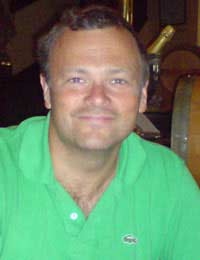 Tom Bureau's first love had always been entrepreneurship. So in 1998 he co-founded a large London-based web business, which in 2002 was acquired by an even larger American Internet company. When the new bosses asked him to stay on as UK managing director, he readily agreed.
"I wanted to see how I would get on in corporate business, so for the next five years I worked really hard to grow the business," he says.
"But at that point I had a hankering to go back to my entrepreneurial roots. So I made a decision to have a career break, collect my thoughts and think about the next big opportunity."
Taking Time Off to Relax
Tom, now 40, decided he would take anywhere from six months to a year off, spending time with his wife and two young children while he investigated different job possibilities. The break was designed to both give him some breathing space to spend with his family, and also help him think about the new direction he wanted his career to take.
"I didn't have a job to go to but was well regarded in my field, had a good profile, and thought it would be a reasonable risk," he says. "I just knew I wanted to change direction by going back into something entrepreneurial."
Tom budgeted to be able to afford the career break, and spent the first part of his time off simply having a good time, travelling around in a camper van throughout Europe with his young family. "I got out of the rat race to spend a great time travelling abroad, and then spent several months back in the UK immersed in family and home life," he says.
"Most of my time was spent just hanging out and having a break, which was a huge luxury and a privilege. As I had budgeted in advance to take time off, I was in the lucky position to be able to do that."
Easing Back into Work
After about six months, however, Tom began doing some consulting work. "I wanted to ease back into entrepreneurial things and start looking into private equity business, basically looking for the right role for me," he says.
"So over the next three or four months I consulted, which led to the role I am currently in, which is running a private equity backed consumer cross media publishing business."
Having the free time to seek out new prospects, bone up on skills and consult on a part-time basis were the keys to his success, he says.
"I wanted to basically stay in the same industry but change direction from corporate to entrepreneurial, and a career break allowed me to do exactly that."
Valuable Luxury
A career break is something Tom would highly recommend, although he admits that the economic situation was a bit easier then than it is now.
"There is a question mark over whether someone would let go of a seasoned job voluntarily now. Nevertheless it is something I recommend, if you have the time to not have to look for a job and take time out to do things you want to do.
Spending time with your family and on yourself is a luxury that is rarely afforded these days. People think that they have to work for 40 years non-stop, which frankly is a very confining way of looking at life.
Never stopping only leads to people waking up when they are on the edge of retirement wondering where their life has gone."
You might also like...