About Our Site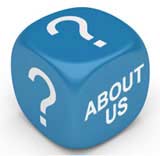 ACareerBreak was formed to offer a unique reference point on help and guidance for your career break.
Ever fancied taking a career break? Whether you've dreamt of helping save the turtles in the Galapagos Islands or teaching English to refugees in South Africa, one thing is clear: escaping it all to take part in a career break or sabbatical requires a lot of advance preparation and planning.
That's why we formed ACareerBreak, a unique point of reference to help you make the most of your time away. We have rounded up all the information you need to help make your leave run smoothly - on a financial, emotional and practical level - and to help you plan in the best way possible.
Look through our site and see what we offer. We have put together information on how to rent out your flat while you're gone, how to budget for a week, a month or even a year abroad, and how to find the best schools overseas for your children.
We've even interviewed people who have "been there and done that," so you can benefit from their own experiences - and learn from the mistakes they're made.
Read what authors have to say and hopefully, they'll give you all the information - and inspiration - to plan a career break of your own. Bon Voyage!

Related Articles in the 'Site Information' Category...