Taking UK Exams Whilst Abroad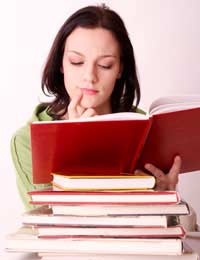 Helping your child take UK exams whilst abroad on a career break is an important part of their educational process. Their success will depend on a variety of factors, including their academic success to date, their willingness to revise and the type of schools in which they are currently enrolled. Depending on where you live, your may find that being abroad has significantly helped their language learning, and provided them with a noticeable competitive edge.
If your child is enrolled in a British School overseas that offers the British National Curriculum, he or she will have the opportunity to take UK exams through the school. If not, the easiest route to take standardised exams is through the University of Cambridge International Examinations (CIE), which works with 700 examiners worldwide to offer qualifications to 14 – 19-year-olds.
Types of CIE Qualifications Offered
IGCSE's, which are the international equivalent of GCSE's. These can be taken in a comprehensive range of subjects, everything from Afrikaans to Travel and Tourism.
Cambridge International O Level. Recognised worldwide in subjects from Agriculture to Woodwork, and everything in between.
Cambridge ICE. This is the group award of the International General Certificate of Secondary Education, or IGCSE. As such, it requires subjects from five different IGCSE groups, as well as two languages.
Cambridge International A and AS Level. These usually take two years to finish.
Cambridge Pre-U. This is a relatively new qualification for students over age 16, which helps prepare them for university.
Cambridge AIEC. Provides an English-medium qualification which helps prepare students for honours programmes.
Applying to a UK Secondary School
Be aware that your child will have to sit entrance exams for all private and independent secondary schools, as well as selective grammar schools etc. In some cases, they may have to not only sit exams, but also have an interview or audition in person, especially if you want a music or drama place. You may have to fly back home to facilitate this unless other arrangements can be made.
Once you have decided which exams you will be taking, the fun begins. Revising for exams is a stressful time for both parent and child. You can help make it easier – and ultimately with a more successful outcome – by following these pointers.
Don't panic. If your child senses your fear, he may feel fearful himself. Take it easy and try to have fun revising. Put things into perspective.
Leave plenty of time. Take the pressure off by making sure your child has ample time to revise. Nothing is worse than a rushed job badly done.
Get a tutor. Find someone familiar with the curriculum who is fun and interesting. It often backfires when parents try to tutor their own children, even if you know what you're doing.
Make it fun. If your older child has difficulty with science, don't limit revision to books. Enrol him or her in an interesting course, send them on an exciting internship or have them study to attain a special certificate.
Reinforce the good stuff. Exams aren't everything. Keep it light and reinforce the positive.
Living abroad is a fantastic experience for a child, no matter what age. The opportunity to learn and study in a new language, to travel to different cities and countries and have numerous adventures and experiences will have a life-long effect on their education as well as their personal development. Taking UK exams is only one part of their education, and no doubt their experiences abroad will only serve to have a positive effect on them.
You might also like...
Kindly help me. I am interested to study UK Mass Communication course by distance learning. I have secondary education qualification and I live in Nigeria. I would be grateful if you could recommend any United Kingdom correspondence college that offers Mass Communication course so thatI could make an application and possibly visiting London to take the exam. Thank you!
Mary Ann
- 2-Dec-13 @ 7:07 PM