Gaining New Skills During a Sabbatical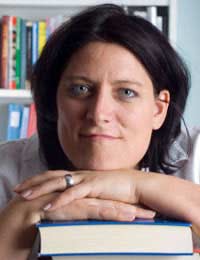 Going on a career break doesn't have to mean backpacking around the world or lying on a sunny Caribbean beach contemplating the myriad swimsuit styles on parade. For many people, the purpose of a career break is to gain new skills to enhance or advance their career. T
hat can mean studying abroad, taking an intensive training course in the UK, or engaging in practical experience, such as an internship or part-time job in your related field, or an area that is completely new to you.
Taking a career break to obtain new skills can help you return to a better job or even switch careers. It can also make it easier to take a career break in the first place, as the majority of employers are more likely to grant breaks to employees who seek to improve their qualifications or gain a new certification. Learning a new language in a country where your company operates can also be a good idea.
Study Abroad or At Home
Studying abroad or at home will help you to retrain or continue with your education in your field – or a new one. Look online to see what programmes are on offer, or check with your local college or university to see what they can recommend in your chosen country. If you like the idea of studying abroad but have no specific subject in mind, why not become a certified EFL (English as a Foreign Language) teacher? The certification you will gain could open up an entirely new world of possibilities.
Learn a New Language
Immersing yourself in a foreign culture will not only help you to better your language skills, but will also expose you to a different culture and different perspective on life. Combining study with home with immersion abroad is a tried-and-tested combination that will give you the practice you need to help you pass tests with flying colours. Check to see what exams you can take back at home to get you the certification you require, if needed.
Gaining Skills Through Volunteering
Volunteering is not only altruistic, it also is one of the easiest – and most fun – ways to learn a new trade, new techniques or new ways of doing things. Volunteering on a building project in Africa or a teaching project in Eastern Europe will teach you far more than a correspondence course ever would.
Best of all, a survey conducted by VSO, the international development charity, says that 67 percent of all managers who employed people with experience volunteering abroad said they brought enhanced skills back with them, including the ability to manage diversity and an overall greater perspective.
Become an Instructor
Combine travel with training by becoming a snowsports or adventure sports instructor. These courses suit a wide variety of people, even if you never went to college. Look online to see what's available, or choose a country that appeals and research what's on offer there. With the right preparation, it's easy to fulfil that dream of becoming a ski or deep-sea fishing instructor.
You'll never go wrong with a career break that enhances your career development. Taking time out to do something different is a once-in-a-lifetime experience for many, and is something the vast majority of employers value. In effect you're killing two birds with one stone – enjoying yourself/seeing the world while still accomplishing something concrete. Go for it!
You might also like...
I would like to know more about EFL teacher process.
Nitu
- 23-Nov-18 @ 3:04 PM