What Can I Do During a Career Break?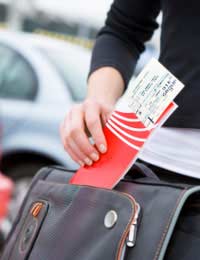 We all dream about taking time out from our work lives to do something exciting and new, yet few of us actually get round to doing it. If you've actually decided to go on a career break, you're one of the brave few who have made a decision that will irrevocably change their lives for the better. Once you've taken that step, think long and hard about what options are available to you. Pondering where you want to go and what you want to do is all part of the fun.
Staying at Home on Your Career Break
Whether you choose to indulge your love of gardening or read all of Charles Dicken's novels back to back is up to you. Staying at home while you reflect on your life and recharge your batteries can put a spring back in your step, and might even help you do things a bit differently when you finally do return to work. If you want to spend three months spending every night down the pub or watching every episode of Coronation Street ever made, then do it!
Spend Time With Family
Our children are only little once, so you may want to spend more time with them while they're still young. By the same token, many of us have aging parents who would benefit greatly from our care and attention. A career break can give you the freedom to spend time with family. Taking time off for family reasons is something you'll never regret.
Volunteer Abroad or at Home
Giving back to the community is an experience that will benefit both you and others. Look online and decide whether you want to do wildlife conservation in Africa, HIV awareness in Thailand or well digging in India. Alternatively, you may prefer something closer to home, such as volunteering at an old person's home down the road, or helping out in your local hospital. Everyone will benefit from your skills, knowledge, or simply your time and company.
Travel Around the World
Watching the Berlin Wall come down on telly or David Attenborough trudge through the Arctic just isn't the same as actually going there yourself. When you're on a career break, the world is your oyster. So buy a backpack, put on your walking shoes and board that plane. Take advantage of what our planet has to offer.
Work Abroad
Teaching is a fantastic way to get to know a community from the inside, off the beaten tourist track. It's also provides careerbreakers with an income to finance their break. Some people choose to get a TEFL (Teaching English as Foreign Language) qualification first, while others prefer to utilise their non-academic skills, such as computer knowledge, fund-raising outreach and support or advanced business acumen.
Enjoy Once-in-a-Lifetime Thrills
Fancy doing something that will get your adrenaline pumping and pulse racing? Look on-line to give yourself some ideas. Hundreds of adventure travel packages are available, offering everything from safari schools in South Africa to paragliding in Switzerland or whitewater rafting in Colorado. Just get the right insurance before you go.
Do Paid Work
You can finance your career break abroad on your own by working in another country. You may prefer short-term work in a restaurant, pub or bar, or you may want to utilise your IT or business skills, or teach. Check beforehand to find out what work permits will be required. Often it's easier than you think.
Learn New Skills
Learning skills whilst on a career break can help improve your prospects when you return home. You may choose to do instructor training, learning how to teach others to snowboard or ski, or enrol in a foreign language or landscape gardening course, or even a cookery school. Alternatively, take this time to enrol in drama or film school. What better way to find out if you're harbouring another Stanley Kubrick, Jamie Oliver or even Gary Rhodes inside you?
So many options are available that people contemplating a career break are spoilt for choice. Take a long hard look around to see what takes your fancy. This is your chance to do what you have always dreamt about doing, so take a deep breath...and do it!
You might also like...