An International Job Exchange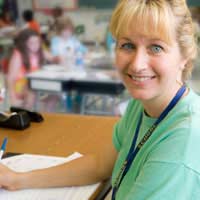 Going on a career break abroad can be as easy or as difficult as you make it. If you need to continue making money while you're away, an international job exchange might be the answer, depending on your profession.
A job exchange, where someone literally takes over your job while you take over theirs, is a chance to do something different overseas, while still pulling in a salary and utilising your skills and qualifications to the best of your ability.
An international job exchange may be easy or difficult to set up, depending on your current job, skill set and employer. They can take place from anywhere for a few weeks to a few years, and can be a worthwhile way to gain international experience whilst utilising your current skills and gaining new ones. Job openings are many, but you have to know where to begin the job search. We can get you started.
Exchanging Within Your Company
If you work for a big company, you're lucky. Some firms offer international in-house exchanges as a way to retain staff whilst allowing them to gain experience abroad and perhaps prepare them for future work in an international office or company branch overseas. Speak to your personnel or HR office to see if such exchanges have been done in the past - if not, you may be the first! Retail jobs or those involving import/export obviously can have the advantage, as the nature of the work requires dealing with people abroad on a regular basis.
Setting Up a Teacher Exchange
Teachers are needed the world over, and a teacher exchange is perhaps one of the easiest to negotiate. If you are keen on a specific country, try contacting the education authority there to see what's on offer, or contact the British Council for more details on their programmes. They can easily point you in the right direction, or look online to see what is available and take it from there. If you teach English or are TOEFL (Test of English as a Foreign Language) qualified, trading places for a while with your counterpart in another country will benefit both you and your students.
Travelling On a Medical Exchange
Medical specialists, from surgeons to consultants to nurses, are needed the world over, and what better way to gain practical experience than to work abroad for a while? You will be told what licensing requirements are needed, if any.
Going For a Library Exchange
The stereotype of a librarian is someone meek and mild, who never dares venture far from home. But surprisingly, librarian exchanges are some of the easiest to set up, with hundreds of libraries - and librarians - worldwide eager to participate. If you have a specific expertise, such as a degree in medical library science, your search for an exchange could be even easier. Look online to see what's on offer.
Don't shy away from a job exchange because of doubts about your abilities. No matter what your degree or qualifications, everyone has transferable skills, aptitudes and talents that help you in social situations as well as while you are in paid employment. You might as well try to make the most of them with an exchange that will help you learn about a new language, a new culture, and even a new way of life.
An international job exchange can help jump-start your career and give fresh impetus to a stale job. In most cases you will be given guidance on how to apply for work permits, get housing etc. You will see new approaches to old problems and learn new ways of overcoming similar obstacles. And you might even come to appreciate your old job more when you get back!
You might also like...