Getting the Right Job During Your Career Break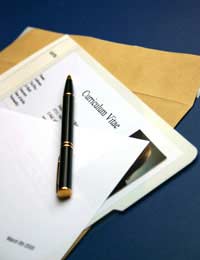 Many people can afford a career break only by taking on different work. That may mean working abroad part-time, having a career break pursing hobbies at home while taking on consulting work, or joining a programme where a job is part of the offer.
Whatever route you decide to take, getting the right job is crucial not only to make money to survive, but so you can make the most of your career break.
The Job Search-Knowing Where to Look
Employment opportunities abound the world over, the trick is knowing where. Tailor your job search to specific areas that interest you, and search internet jobs boards for job listings. Word-of-mouth is also important, especially when looking for employment abroad in a culture that may be unfamiliar to you. Check the ex-pat grapevine to see what type of work is available, and don't forget that networking often leads to the best positions.
The Importance of Having the Right CV
Whether you plan to work as a snowboard instructor, a waitress or an astro-physicist for a few months or a few years, having a good CV can help. Follow these tips to make sure yours stands out from the crowd.
Make it short but sweet, limiting yourself to two pages - or less.
Explain all gaps in your CV - even if that means being brutally honest!
Avoid all spelling and grammar mistakes. Asking someone to proofread for you is a good idea.
Elaborate accomplishments, not duties.
Tailor-make a CV for every job, within reason. Potential employers want to think you have only them in mind so read the job description carefully!
Get the personal details right. Nothing is more frustrating to a future employer than discovering you've written down you address and phone number incorrectly.
Should You Continue to Work In Your Current Field?
If you are looking to work in your field during a career break, check with your current employer first. If you are planning to return to the same job, your boss might not appreciate your testing the water at a new company. That said, who will know what you do abroad?
Be a Volunteer Abroad
Volunteering either at home or abroad can be incredibly rewarding. Knowing you are giving something back to the country you visit can have long-term benefits, and hopefully you'll enjoy it at the same time! Whether you are interested in animal conservation, people projects or environmental concerns, there are volunteer jobs to suit everyone. Often, people combine volunteering with more mundane paid jobs, such as waitressing or working in a pub.
Do Something Different
Many people see a career break as an opportunity to so something wild and wacky with their lives. Maybe you want to harvest wheat in an Israeli kibbutz, or perhaps you've always fantasised about working in a circus, becoming a fruit picker or cleaning out the lion cage in your local zoo. This could be your chance to fulfil a lifelong dream, or to simply step out of the rat race for a little while and do something fun and stress-free.
Utilise Your Skills
Transferring your skills to a different position is a great way to make the most of what you know. If you have spent the last decade sitting behind a desk utilising your IT knowledge, now's the time to apply it somewhere else. Why not do the same job in a school, a refugee camp or even a wildlife reserve?
Things to Keep in Mind for Jobs Abroad
If you plan to work abroad, check beforehand to see if you and your family will need visas, work and/or resident permits - either for volunteer or paid positions. Some countries also require all foreigners to register with their consulate or embassy within a few days or weeks of entering.
Many jobs may require advanced language skills. Just because you have an A-level in Russian doesn't necessarily mean you will be fluent enough to work in a Russian bank. If your job only requires English, you may feel many social limitations if you don't speak the lingua franca as well.
UK degrees are not always worth the same abroad, and for some jobs you may need special licensing. Similarly, not all UK professional qualifications are recognised in other countries. As a national of the EEA (European Economic Area) or EU (European Union) you will have the right to work in all member states and have the same privileges and rights citizens of that country get, but your qualifications may be looked at differently.
If you plan to work during your career break, you won't make the most of it unless you get the right job. But with a little planning and forethought, you should get the position you want. Look far and wide and ask around, and most importantly, take your time. Your perfect job is out there. You just have to find it.
You might also like...