Surviving With No Extended Family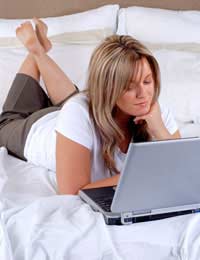 Moving to another country on a career break can be difficult, especially if you have children. For many people, getting used to not having an extended family close by is one of the biggest frustrations. No more asking Gran or Auntie Betty to babysit at the drop of a hat, no more assuming that Uncle Nigel will stay with the kids over the weekend while the two of you jet off somewhere warm for your anniversary. And having your sister drop in every Tuesday and Thursday for a cup of tea and a chat just won't happen anymore.
Travelling on your own with no extended family can be a life-changing event, especially if you depend on relatives for practical and/or emotional issues. The good news is that there are ways to survive without family nearby, even if you are abroad.
Finding childcare is probably the most pressing problem, although in some countries childcare is not as expensive as it is in the UK, so you may be able to hire someone full-time. Try out these options to see if you can find someone who meets your requirements.
Surf the Net
Looking on-line is a great way to begin looking for appropriate childcare. Whether you want daycare, a nursery place, a full-time childminder or just an occasional sitter, see what's out there - but make sure you conduct interviews in person and thoroughly check all references before hiring. You can also find family or women's forums where you can post your own specific needs and see who replies.
Join a Mother and Baby Group
These groups are fantastic ways to learn the local gossip and see what childcare possibilities exist in your local community. Maybe someone's nanny is looking for extra work, or maybe a new neighbour has a teenage daughter who wants to babysit. Let the other mums know what your requirements are and you'd be surprised by how quickly your problems may be resolved.
Start a Babysitting Circle
The cheapest - and often easiest - way to get an occasional babysitter is to start your own babysitting circle, where parents trade babysitting evenings with each other. Not only do you save money, but you can rest assured that your child is being looked after by another parent.
For Single Parents
Being a single parent can be especially difficult, as you'll have nobody to rely on but yourself until you make the right contacts. Often you can hire an au pair or nanny in advance; check with the programme you will be on, if there is one, the British Embassy or the expatriate grapevine for advice. You may, however, prefer to wait until you arrive at your destination and meet a potential helper in person. Nanny shares are a more affordable alternative.
Another option is to look around and see if there any adopt-a-grandparent programmes available, where older people are paired up with families. These are especially popular in the United States, but are catching on in most Western countries. The relationships made are often long-lasting, and are invaluable to both grandparents and children alike.
Surviving with no extended family during a career break is difficult, but with the right contacts it can be easier than you think. Not surprisingly, there are also some distinct advantages to leaving relatives behind in Blighty. Who knows, you - or your partner - might find that family life is a lot better without the in-laws constantly dropping by uninvited, and you might also come to value spending increased quality time with only your immediate family.
Before too long you'll doubtless find friends to replace that Thursday cuppa with your sister, and soon you'll discover that having no family around isn't as bad as you thought!
You might also like...