Staying Up to Date With Your Job While Away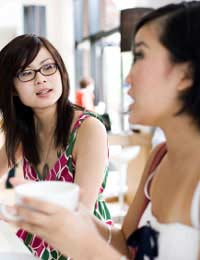 Going back to your old job following a career break is often a challenging experience. Many people have feelings of nervousness and insecurity about returning, coupled with concerns about being out of the loop due to their absence.
But most people who go on career breaks have to return to the real world eventually. That's why keeping up with major developments in your job that have taken place while you've been away is so important, helping you to have a softer landing upon your return. Knowing what has transpired both in your field and your workplace during your absence can make or break your homecoming.
Be Ahead Professionally
Keeping up-to-date with professional developments is vital for employees in any field. Doctors cannot leave the medical profession for several years and then expect to return without doing research on significant discoveries that have been made while they've been away. People in other professions must do the same, whether you're an architect, a scientist or even a librarian.
Some employers require individuals to keep on top of major professional developments while they're away. While this may apply predominantly to academic work, it's not a bad rule to follow. Maintaining contact through regular communication shouldn't be difficult, and should display your intentions to return back to work with gusto and enthusiasm, taking up where you left off - and beyond.
Maintain Regular Contact with Your Boss
Before you leave your present job, talk to your boss about their expectations when you return. Will you have the same job, will you be in a different department, will you have fewer people under you - or more? If possible, plan regular contact while you're gone, either in the form of a bimonthly lunch if you're nearby, or biweekly emails, if you'll be abroad. Most importantly, get everything set out in writing before you go to avoid any misunderstandings when you get back.
Stay Involved in Office Life
Office life is similar to family life; everyone knows everyone else's business. Keeping on top of the gossip, both personal and work-related, may sound like a frivolous pursuit, but don't discount the importance of knowing the minutiae of workplace business.
If possible, try to stay abreast of office developments while you're gone so you don't feel a complete stranger when you return. If your break is close to home, schedule a monthly lunch with a colleague, or phone in sometimes for a chat. If you're in another country or city, regular emails containing important updates won't hurt.
Keep your Finger on the Pulse
If your career break is for family or health reasons, there may be a hiatus of several years before you return to work, perhaps to a new job. If you've been away from work for a while, it's not uncommon to suffer low-esteem or a crisis of confidence upon returning. But keeping your finger on the pulse of your chosen career can help you get back in the loop.
Knowing what improvements and/or progress has taken place in your field is important, so research any significant updates that have taken place since you left. Talking to a former colleague can also help, as can scheduling an afternoon in an office to reacquaint yourself with your former life.
In today's fast-paced world, it's hard for people to make time for colleagues who have been away for months or perhaps even years. Doing your best to know what has transpired during your absence shows your desire to adapt back to work as quickly as possible and be as up-to-date as possible. Going on a career break is fantastic, but coming back can be forbidding. Do all you can to make it easier on your colleagues - and, ultimately, yourself.
You might also like...