Returning to Work After a Career Break or Sabbatical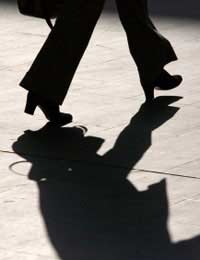 Going away on a career break or sabbatical can be exciting, returning back to work less so. Whether you are returning to the same job or starting a new one, you may initially face some trepidation when the time to return to your old life looms on the horizon. It's a normal feeling, but one that you can minimise by following a few simple steps.
Going Back to the Same Job
If you are returning to your old workplace you may have mixed feelings. While it's true that familiarity can breed contempt, it can also be nice going back to a known quantity. But going on a career break or sabbatical can be a life-changing experience, so don't minimise the effect it can have on you as an individual - and an employee.
Whatever experiences you have had whilst you were away, returning to your old job can be made a lot easier if you kept in contact with your workplace during your absence. Schedule a bi-weekly phone chat with a colleague to get the latest information on what's going on, or a bimonthly lunch with your boss. If you're far away, regular email exchanges can do the trick. Knowing the developments that have taken place in your field - and your workplace - will make it a lot easier for you when you return.
Tread a bit lightly when you return, especially if your break involved going somewhere exotic or doing something adventurous. Not everyone will have had the same experiences, and some colleagues may feel resentful or jealous. Tell them about your adventures, but make time to listen attentively to what they've been doing in your absence as well.
Starting a New Job
Doing something entirely new can seem daunting. If you've taken a career break to change careers, you may be a bit nervous about starting out for the first time in your new profession. But don't forget all that you have learned while you've been away.
Potential employers usually smile on career breaks, knowing they will get an employee with a refreshed, positive outlook who is motivated to get back into work. Even if your career break involved skills not pertinent to your job, such as helping save turtles in the Galapagos Islands, don't forget that many "soft skills", such as leadership, teamwork and problem-solving, translate to all different types of workplaces.
Finally, keep in mind that having a great CV is important, and that your career break can only serve to enhance it. Make the most of what you've done on your break, and emphasise the soft skills that you've learned while you've been away. People who have had the chance to work and live abroad are often more highly valued by employers than those who have not ventured far from home. And they find it easier to get new employment when they return.
Re-entering the Workplace After Extended Time Off
Time was when only women took time off from work to take care of small children. These days, more and more men are taking long-term paternity leave, and people of both sexes are often taking time off to care for older parents or relatives. Still, many people suffer a crisis of confidence following such a leave, especially if they've been away from the job several years, or even more.
Getting a new job means matching skills with those advertised in the job application. If you've enhanced your qualifications, retrained or furthered your education in your time off, you're in great stead. If not, don't worry. Remember that not all transferable skills have to be obtained officially, or in the workplace. Many life skills are transferable, and with a little creativity and with perhaps the help of a career coach or counsellor, you can make sure you are putting your best foot forward.
Returning to work after a sabbatical or career break can be challenging, but one that is easily overcome. You are coming back to your job with new ideas, new experiences and a new outlook on life and work. Make the most of it - and your employer can make the most of you.
You might also like...