Checklist for Finding the Right School Abroad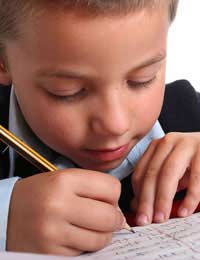 Most parents embarking on a career break abroad for any considerable period of time will doubtless find themselves involved in hours of preparation to find the right school for their children. Moving your child to a school outside the UK can be unsettling for both parent and child, but most kids adjust quickly, making new friends and adapting to a new curriculum in no time.
You may find yourself looking for an international or British school, especially as not all countries offer free education that is funded by the state. Luckily, the vast majority of countries have English-speaking schools available. Whether you choose one of them or a local school is usually up to you, but there is a lot more involved than just making that choice.
Here is a checklist to help you make the best decision based on your budget, child's age, ability and personality, as well as your personal circumstances and your child's future choices. By asking the right questions you can become closer to attaining the right answer, and ultimately find a school best suited to your child.
Questions to Keep in Mind
What type of personality do your children have?
Are they timid and shy, or bold and outgoing? You will need a school that fits them, not the other way around. Equally, keep in mind three important influences on choice of school: your child's individual way of learning, their academic goals, and what schools are available in your chosen area.
How old are your children?
Keep in mind that if they are coming up to secondary school or college/university entrance exams, that could well have an impact on the type of school you choose for them.
How long will you be on a career break abroad?
If you will be away long enough for your child to learn a local language, then immersing them in a local school might provide the competitive edge that would benefit them when they return home.
If you will be away for a shorter period of time, being in a school where the language is unfamiliar could be unduly traumatic. You can choose to put them in an immersion school, a bilingual school or an international or British school.
Is your child active in sports, the arts or extra-curricular activities?
If they have a special activity they love to do at home, finding a school that offers the same will help them adjust quicker – and better.
Budgetary Considerations
How much can you afford?
Sending a child to a British or an international school abroad can be a financial sacrifice for many families. Is it really necessary?
How important is it that your children follow your home country's curriculum?
It might be worth splashing out on a British primary school for a year if it means they will get into the free secondary grammar school back in the UK.
Would you like your children to attend boarding school?
If you want them to get the best British education around - and money is no object - this is a consideration for many ex-patriate families.
After you Have Chosen a School
When you have chosen a school you would like your child to attend, be sure to:
Carry your child or children's birth certificates with you.
Have a translated transcript from their previous schools.
Be aware that some countries, such as the United States, may require your child to have full immunisations before enrolling.
Visit the school and check references before you give a definite yes. If possible, talk to other parents as well to see what they think of the school.
Find out beforehand if the school requires uniforms or has any peculiarities which would be good to be made aware of in advance. You don't want your child feeling the odd one out on their first day.
Finding a good school abroad for your children whilst you are on a career break shouldn't be mind-boggling work. But the choices you make now could have a considerable impact on your child in future.
Make sure you investigate all possibilities in-depth, and choose a school that is right for your child, not just one that sounds right on paper. Adjusting to a new language, culture and curriculum can be difficult for any child, supplying them with a school where they feel safe and happy is half the battle won.
You might also like...