Finding a Special Needs School Abroad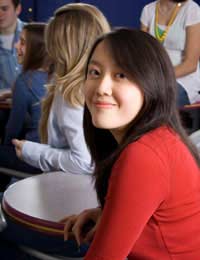 Finding the right school for your child whilst you're abroad on a career break is not an easy task. But for parents of children with special needs, the search can be even more difficult. Many schools abroad don't have the right facilities for children with special needs, whether they have Down's syndrome, ADHD (attention deficit hyperactivity disorder), or a purely physical disability.
Research had shown that because of better diagnostic testing, the number of children with special needs is steadily rising. Yet despite that, getting the right school can be a struggle. In the past, some parents have chosen not to go abroad because they believe their children's needs cannot be met. But if you do the right research in advance and choose carefully, hopefully that won't be the case.
Points To Consider
What may suit one child with special needs may not suit another. So before going abroad, it is important that your child has a complete evaluation outlining what the best educational plan for his schooling would be. Usually, that would be a detailed medical and/or psycho-educational evaluation. If your child is statemented, getting a copy of this would help.
If you would like to send your child to a private school abroad, be aware that you may encounter resistance. Like in the UK, this could be either because they do not have the facilities to deal with special needs children and are unwilling to get them, or because they are selective and/or oversubscribed and would prefer to accept children with fewer needs.
Many schools serving the international community have quick turnover. If you fall in love with a specific teacher or therapist, keep in mind they may be leaving soon. It's best to ask how long they plan to stay before sending your child there. Don't put all your eggs in one basket.
If your child has a physical disability, don't take it for granted that the school will be fully accessible. Ask before you enrol. Similarly, find out if their other needs will be met, such as language, speech or physical therapists. Some, but not all, international schools allow special-needs assistants into the classroom.
In some countries you might be pleasantly surprised with state-run schools. Private schools might not have the right facilities, while state-run local schools often do as they need to comply with anti-discrimination legislation and in doing so receive governmental assistance.
In some circumstances, parents decide that their children's needs can be best met by sending them to boarding school back in UK. This is usually the case when the child has a mild learning difficulty, such as dyslexia.
Finding a school abroad for a special needs child is challenging. Every country is different, and every country has its own rules and regulations. Contact the foreign office, British consulate or British embassy for advice before you go, and go on-line to see what the expat grapevine has to say in advance of your move to make sure all your bases are covered.
Finding creative solutions for your child may be the answer, whether that means taking a special needs tutor with you, budget permitting, supplementing your child's curriculum with a home-schooling programme, or even having your child attend school part-time, and be tutored part-time. What's important is to do what is best for you and your child, and to take the most out of living abroad while making up for whatever difficulties you may encounter.
You may ask yourself if moving abroad with a special needs child is worth it. In most cases, the answer is yes. The key is to ask questions, be persistent, and, if you strike lucky, get everything confirmed in writing before you make the move.
You might also like...