How to Plan Your Sabbatical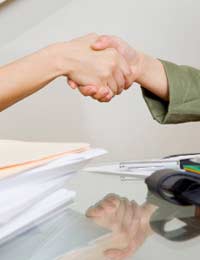 The good news is that it's no longer necessary to give up your job to go on a career break. These days, many employers grant sabbaticals with the understanding their employees will continue working in their job for a minimum period when they get back.
Most such employers, but not all, approve only well-planned breaks with achievable goals – so if you want to take a six-month sabbatical to train in a safari park in Kenya, travel to China with your children or help save the whales near Gibraltar, you'll have a good chance.
What is a Sabbatical?
In the past, the term "sabbatical" applied largely to academics, who were given leave every seven years to pursue academic research in their chosen field. These days, sabbatical is simply a period of time off from work, which is usually awarded due to length of service and can be added to regular leave.
In some cases, people can use their sabbatical leave as they wish, whether to go on a holiday, do voluntary work, or for family reasons. In others, sabbaticals exist purely for employees to pursue job-related or academic research, training or other work pertaining to their field.
Some employers, such as the BBC, give their employees paid sabbatical leave after a specific period of service. Others give their employees partly-paid leave, while others simply offer them leave without pay – but also without fear of dismissal.
Speaking to the Boss About Your Sabbatical
If your employer has a sabbatical scheme already in place, talk to them or the personnel department, whichever is more appropriate in your case. If your company has no scheme you may be the first to request one – so be a trailblazer and set the path for other people after you.
Employers often smile on sabbaticals. Not only are they a way to retain rather than lose employees, they also can help them recharge their batteries, feel more energised, and often gain much-needed skills they can implement upon their return to work. For many, it's a win-win situation.
When asking for a sabbatical, make a good case to your employer, telling them how this type of career break will benefit you and your job, as well as have broad implications for the entire company. If you plan to do volunteer work while you are away, you might even get some sponsorship. It'll benefit you, the people you help, and be good PR for the firm. And - it'll look great on your CV.
Planning Your Leave
As part of your preparation, ask yourself the following questions:
How long can I be away?
What is my budget?
What do I hope to accomplish when I'm gone?
How do I want things to be when I get back?
What long-term changes in my life do I hope my sabbatical will bring about?
What to Do on Your Sabbatical
Like any type of career break, a sabbatical can be anything you want it to be. Look online for inspiration, or talk to others who have gone before you. If your employer insists that you pursue work in your field, be creative and see how you can combine this with travel and new adventures.
Don't forget that a sabbatical is a time for you to be away from your regular, everyday routine, a time to immerse yourself in something completely different, and to take on new experiences and adventures. If you know that you will soon be returning to the same job, it's even more important that you follow your heart and indulge in something that will make you feel refreshed and rejuvenated. If your employer wants you to improve your skills or qualifications during your sabbatical, that might mean studying in a college overseas, or continuing with your education at home.
If your leave is paid, the world is your oyster, whether you choose to volunteer abroad, travel around the world, indulge in a spot of para-gliding or yachting or take a family sabbatical. If not, look for paid work that will finance your sabbatical whilst allowing you to try something new and exciting at the same time. This might be the time for you to lay the groundwork for even bigger changes in your future, so make the most of it.
You might also like...