Getting Time Off for a Mini Career Break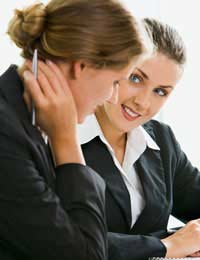 Most people think of career breaks as more or less long-term, lasting anywhere from six months to several years. But mini career breaks, which last up to a month, are becoming more and more popular – with good reason.
We all need to recharge our batteries from time to time, and many of us would also like to take time out to do something a bit different. Mini career breaks are designed for precisely these reasons, they give us that little extra space to either travel, volunteer or gain a new skill, without the hassles and pressures of our everyday work life interfering.
But if you plan to return from your month off to your old job – and most people do – then getting your boss on your side is crucial. It all pivots around whether you can make them understand that your absence will have long-term benefits for both you and the company.
Top Tips for Time Off
Ask well in advance. It's no use asking your boss for a month off three days before you plan to leave, nor is it worthwhile to ask for time off in the middle of the company's most important project to date. When asking to skip out of work, even for two weeks out of a month, timing is everything. Personal timing may play a role as well. If you boss has just had a huge barney with his or her spouse, you may want to wait until they cool down before barging in and making demands.
See if a precedent has already been set. Forearmed is well-armed, so try to discover whether anyone in the company has already been on a mini career break in the past. Knowing what the boss's attitude is towards people taking time off is crucial. If things are tight you may get lucky: they might even be encouraging people to leave for a while as it could save them some money. In any case, check the company's policy concerning leaves of absence beforehand.
Be up front to your boss.Don't beat around the bush. Have a strategic policy laid out and tell your boss exactly what you plan to do - if you get the time off. If you waffle, appear embarrassed or overly apologetic about having to leave, it could count against you.
Explain the benefits of your absence to your company. Your boss will be much more likely to let you go if (s)he believes that your taking a career break is doing the firm a favour, not the other way around. Stress the new skills you will acquire, the qualifications you plan to get, or even the money they could save by not having you around for a month.
Make sure you're covered while you're away. Ensure you have laid down plans that will help your colleagues deal effectively in your absence, and offer to stay in contact by phone or email when you're gone in case of emergency.
If necessary, speak to HR personnel about 'buying' extra days off. This is especially important if you have already used up all your holiday time and/or your personal days. Unless you are able to handle the financial implications, this could be crucial.
Get it in writing. Don't leave until you get everything written down. You want to be entirely sure that you come back to the same old job, not to a different position or no job at all! Your same job should be guaranteed upon your return – at the same level. Don't trust a verbal agreement only to return back and find everything has changed.
Mini career breaks can have positive implications for both employee and employer. The trick is getting your employer to see things from your point of view. Taking some time out from your regular job shouldn't be difficult if you approach your boss the right way, with plenty of advance warning and sound explanations of why your absence will have benefits for you both.
You might also like...