Financing a Mini Career Break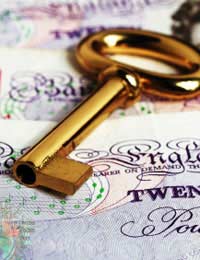 Going on a mini career break can be fraught with insecurity, and having sufficient funds is all too often the decisive factor. Even if you are lucky enough to get paid leave from your employer as well as free room and lodging abroad, you still have to worry about paying the bills in your absence and perhaps airfare, the cost of visas etc. Luckily, there are tried-and-tested ways to come up with the cash.
Raise Your Own Funds
Raising money to finance your trip is a time-honoured strategy to come up with money, and there are plenty of ways to do it.
Flog it. Many of us have clothes we never wear, furniture we have no space for and household items we never use. Why not sell it? Hold you own car boot sale, get rid of it on ebay or pawn it off on a neighbour. The only thing that matters is that you get the money – and come home to a less cluttered environment!
Host a fund-raiser. Bake sales, karaoke evenings, raffles – the sky's the limit when it comes to fund-raising. If you have children at school and are raising money for a good cause, you might be able to get the school in on it too.
Stage a sponsored event. Whether it's a sponsored walk, bungee-jump or hang-glide, this is a fantastic way to get loads of dosh without a lot of work. Just make sure you have insurance first.
Have someone else pay for it.If your great Auntie Thelma has cash, you're in business. Or your employer may have some money squirreled away for precisely this purpose, especially if your mini career break involves acquiring skills or expertise that will eventually benefit the company.
Get a grant. You may be eligible, depending on the time of career break you plan to take. Look online and shop around to see what is available. The key to getting a solid grant is to apply for as many as possible and hope you get lucky. All you need is one!
Go for a subsidy. Finally, look online for programmes that subsidise volunteers in exchange for unpaid work. You might get your airfare paid, your lodging paid, even some nominal spending money. Many programmes offer projects that last from two weeks to one month.
Take out a loan.Many people take out loans to pay for mini career breaks, which are usually not that expensive because of their short duration. If you decide to go down this route, play it safe. Be sure to check all repayment options and always read the fine print.
Work abroad. Of course it all depends in which country you plan to work, but working abroad is certainly an option. Be aware that many countries outside the European Union require working visas for UK citizens, and you will need to apply well in advance (time limit and age restrictions apply).
Career breaks for longer periods of time than mini career breaks, i.e. six months to two years, usually require a lot of advance planning when it comes to money. Not only will you have to finance your trip, but you will also have to make sure all your expenses are paid in your absence, and cover eventualities such as mortgage or rent payments unexpectedly going up.
Mini career breaks, however, are a lot easier to manage. Work out a budget carefully beforehand, and decide exactly how much money you will need to both cover your trip and take care of things at home. With a little planning and a lot of research, you should be able to swing it without any problems. Good luck!
You might also like...