Benefits for your Employer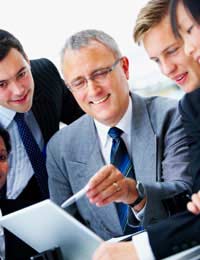 You might not think that by leaving work for a month you're actually doing your employer a favour, but you are. People who take mini career breaks often come back to work with enhanced skills and better potential for career progress. Getting permission to take a mini career break will be a lot easier if you can convince your employer that they will reap the benefits as well.
That shouldn't be hard, as employers rate employees who take the time to gain new qualifications or capabilities, and they also look favourably on people who have lived or worked abroad and been able to successfully adjust to a new culture. Getting time off to do more than simply lie on a beach drinking Sangria is usually not too difficult. You can even spend your time learning a new language in a country where your firm operates.
Advantages of Overseas Experience
Being exposed to different cultures and different ways of life may not seem like a transferable skill, but it is. Bosses respect employees who are used to dealing with all sorts of people, and who are used to unorthodox decision-making. Your having spent time abroad, if only for a short period of time, can give you the edge over those who haven't ventured further than Dover.
Volunteering abroad can also reap benefits when you get home. Employers say that people who have done volunteer work overseas often have better organisational skills, as well as the ability to manage diversity more effectively, than those who don't. They are also more able to deal correctly in a crisis and are able to see different ways of problem-solving.
Making Use of Skills Learned
People gain new skills doing something new, whether they are communication skills, interpersonal skills, organisational, language or communication skills. They also gain confidence, return to work rejuvenated, and usually feel more loyal to their employer for giving them time off.
Virtually everything you will do on a mini career break can be used to your advantage when you return to work. Managing a family during time off, for example, can help you develop multi-tasking as well as interpersonal skills, while travelling can also help organisational, communication and time-management skills. Employer and employee benefits are endless.
Using Newfound Qualifications
Whether you train to be a deep-sea diving instructor, get a foreign language qualification or take a course in interpersonal management skills, the newfound abilities you take back to your job can only be of value. Canny employers will realise the advantage and put your new skills to good use. Even if you gain knowledge in a seemingly unrelated field, overseas experience or any type of educational learning can only serve to help you perform better at work, and be a more valued employee.
Monetary Benefits
When times are hard, some employers are happy to give employees unpaid time off. This not only frees up some cash, but allows them to use their budget for different uses. If they balk at your leaving, argue that keeping your job open for a month costs far less than recruiting and training someone new. Letting employees participate in mini career breaks keeps them loyal, helps retain staff and helps maintain the key relationships they have built up with clients over the years.
Win-Win Situation
A mini career break has obvious employee benefits, and definite employer benefits as well. Talk with your boss about the advantages a mini career break can give both you and your firm. No doubt you'll come back not only rejuvenated and refreshed, but with more skills and knowledge you can apply to your job.
You might also like...