Educational Mini Career Breaks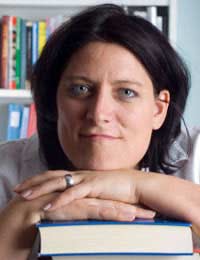 Going off on a mini career break for one month or less can be a fantastic way to gain a new skill. For the many people who fancy learning something new on their break, there are many opportunities available. You may want to acquire a new talent or bring back a newfound capability you can apply to your current job. Whatever you decide, the world's your oyster.
The first step requires deciding which skill or educational qualification you wish to acquire, then where you want to acquire them. That's not always so straightforward. Do you want to learn to become a snowboarding instructor, for example? You may want to jet off to Switzerland, the States or France, and you might want to team up snowboarding with snowmobiling. Think long-term, and plan a careful budget.
The best way to find something that suits you is to look online to see what's on offer, or ask around. Word-of-mouth is always a good way to get the inside scoop. Also, if you travel overseas, make sure the qualifications you would be gaining are transferable back home, and see what visas you require. Talk to your current or possible future employer beforehand to see if the training skills, educational qualifications or instructor certificates you hope to gain are valid back in the UK.
Study at Home
Taking time off to study at home is a valid way to gain new skills. You may want to improve your qualifications in conjunction with your employer, or you may wish to do it on your own. Employers almost always look favourably on people who take time out to further their education, so this may be your chance. Often there are residential study courses that last up to a month, giving you the chance to learn while recharging your batteries at the same time.
Study Abroad
If you're going to travel, combining this with studying is always a good option. Part-time studying can be exhausting if combined with a full-time job, so this may be your chance to concentrate on something new whole-heartedly. Even if you choose not to make use of what you learn when you return home, discovering more about a different culture and way of life will set you in better stead at work. After all, future employers always rate people who have had the opportunity to live in different cultures and experience a way of life.
Learn a New Language
Immersion is arguably the best way to learn a new language, so why not combine language learning with actually living in the country? A working knowledge of a foreign language is always useful, and if you are canny, find out where your company has offices abroad and choose a language based on that. Who knows, a mini career break in Hong Kong could lead to a transfer to Shanghai in the near future!
Become an Instructor
Always dreamt about being a diving or sailing instructor, turning a hobby into a new career? Taking a mini career break gives you the chance to test the waters without making a full-time commitment, and to spend a month doing nothing but concentrating on getting those qualifications.
Volunteer to Gain New Skills
Volunteering can enrich not only your own life, but the lives of others. A month is a more than legitimate time frame in which to volunteer. Some programmes online seek volunteers with can only offer a limited period of free time, and many are glad to get help for as long as you can spare. Put the skills you already have to use helping someone else, or learn new skills you never thought you'd be able to acquire.
Travel
Backpacking around the world is a pipe dream for many, but a lot of people who started working directly after finishing school feel they have missed the boat. Mini career breaks can allow you to go places you've always dreamt of visiting, so grab that backpack, get a ticket overseas and get on with it!
Making the Most of It
Going off on a mini break can help you quickly gain skills you can apply back home. An intensive one-month French language course, with full immersion in Paris, can teach you a lot more than one hour a week French tuition with Pierre back home in Milton Keynes. Think about what you want to accomplish and plan carefully. There are a myriad of opportunities you can pursue, so make the most of them.
You might also like...
Mini career breaks have worked well for me personally. For the last nine and a half years, I have had 2 admin jobs. In the second one particularly, I have not liked it much and have often wished that I could do something more interesting, adventurous and enjoyable with my time. But, at the same time, I have chosen to remain in my, I have to say, very decent job. My employer does not usually give people career breaks any more and I have been no exception to this rule. But three times (so far) I have saved up a lot of leave and been on 3 fantastic working holidays (each 3 or 4 weeks long) in France (with International Voluntary Service) and Morocco and China (both with Cross Cultural Solutions). And, this autumn, I am taking 4 weeks off work to volunteer abroad in India!! On these working holidays, a minority of volunteers had specific skills to offer, but most (myself included) did not have any in particular. I think that there are two main things that volunteers need: (1) a willingness to be kind and friendly to the people that you will be with (both on duty and off duty) and (2) the ability not to become upset by any challenging behaviour from the sometimes needy people who you are helping. I personally find that the work you do on working holidays is easier than paid work. The organisations that I have been on working holidays with also take very good care of you. Cross Cultural Solutions especially. Most volunteers are young, but these organisations do get some mature volunteers too. In my experience, lots of people admire the idea of working holidays. And the special contribution that you make there leaves you with some wonderful memories for the rest of your life. It is also a great way to spend some time following life's non-conformist path!! When your mini career break is over, you also have your job to come back to.
BLM
- 29-Apr-12 @ 2:03 PM