Mini Career Break vs a Short Holiday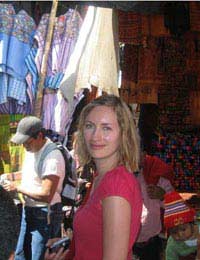 It's tempting to look upon a mini career break, lasting up to one month, as an extended holiday. But those who get the most out of taking time off are those who do far more than simply bask on a beach, take in all the local tourist attractions, or spend a month drinking themselves silly in beachfront clubs. Mini career breaks are designed to make a difference in people's lives, and if you really try, they can have a lasting impact on both you and others.
Making the Most of a Mini Career Break
Most people go on holiday for one reason only: to rest and relax. Holidays are a chance for us to unwind and recharge our batteries, far removed from the hustle and bustle of life's everyday stresses. All we need from a holiday is a place to sit quietly and let our minds wander freely, perhaps sip a drink or two and think about nothing but the ocean lapping at our feet.
Mini career breaks are different. What you get out of one will depend on what you put in, but generally they exist to allow us to do something worthwhile. Whether you choose to volunteer in a refugee camp for three weeks, spend a month perfecting your French cooking skills or get an internationally recognised qualification in windsurfing is all up to you.
The important thing with a mini career break is that you make the most of it, planning carefully in advance and helping make a difference, either to your life in future or to others.
Advantages of a Holiday
What can you hope to get out of a holiday or simple short break? Well, no doubt you'll come home with:
A perfect tan
Lots of straw donkey, beach-towel, beer stein and other souvenirs
Photos of you smiling in front of all major tourist attractions
Feeling of being relaxed and refreshed
Empty bank account
Lasting hangover.
Advantages of Mini Career Break
What can you expect after going on a mini career break? Probably you'll return home with at least some of the following, if not all:
Enhanced skills and qualifications
Better appreciation of own life
Lust to travel
More thorough understanding of old job
Feeling you made a difference to other's lives
Feeling of being relaxed and refreshed
Better leadership and management skills
Appreciation of diversity
Enhanced career prospects
We all need to get away from it all from time to time, but next time you have a few weeks or even a month off, why not try something different? The importance of taking a short break to make a difference in other people's lives, to learn new skills and learn more about yourself, cannot be overestimated.
Imagine trekking through the Amazon rainforest, helping carry out a conservation project in Sri Lanka, or practicing yoga in Nepal. Meaningful travel can change the way we look at things forever, as can having the opportunity to travel off the beaten track. Why not turn your next holiday into something more meaningful?
You might also like...