Researching a Mini Career Break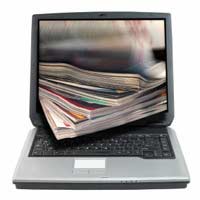 Planning a mini career break can be a bit tricky. As they last for only one month or less, you need to ensure your plans meet all your dreams and expectations, yet are simple enough to accomplish fully. That means having a well-researched game plan and deciding what your priorities and goals are well before you put your ideas into action.
Decide What To Do
Going on a mini career break is more than just jetting off on an extended holiday. Hopefully you'll choose to either work, study or volunteer, which means your time away will be more worthwhile than time spent simply lying on a beach or clubbing.
You may find that trying something new will help set the groundwork for future plans, even to the extent of planning a longer career break to your chosen destination in future. Testing the waters can also help you decide what you DON'T like to do!
A flexible short break can be as regimented or flexible as you desire, but to get the most out of it, it's recommended that you allow yourself to get more involved than you would on holiday. That can mean total immersion in a culture vs staying at a five-star tourist hotel, and learning a bit of the language instead of hanging out only with ex-pats. It might also mean working or volunteering in your chosen place of interest, not just sightseeing.
Many programmes are available for people who want to take part in a programme overseas lasting one month or less. Some of them are pricey, others give free room and board in return for volunteer work. Look online to see what's on offer – the easiest way is to narrow it down to either your chosen country, activity or project of interest. Choices can include:
Travel: A variety of companies offer adventure tours and expeditions, as well as help plan independent travel off the beaten track. Finding one right for you requires a lot of research, so ask around and narrow choices down to price, activity, locale and accessibility.
Volunteer: Literally thousands of programmes offer volunteer experiences with local grassroots organisations. You can help save turtles in the Galapagos Islands, work on conservation projects in South America, or help refugee children in war-torn regions all over the world. If you have experience in a specialised field such as computer literacy, physiotherapy or carpentry, it might be even easier to get a placement. But volunteers are needed everywhere. Decide what interests you most and look online to see what matches your criterion.
Work: Getting paid work abroad can be a bit dicey – especially a job that will last only one month or less. First, you will need permission from your current employer. Secondly, you will need a working visa, unless you choose to work in a country where UK citizens don't require working visas, such as those that are part of the EU. Researching any job carefully before setting out is mandatory.
Study: If a foreign language, culinary, art history or photography course is not for you, why not train to do something a bit more thrilling – literally? You can utilise this month to train to become a windsurfing or paragliding instructor, or even learn how to kayak, bungee-jump or drive a powerboat. Many courses offer certification in internationally-recognised instructorships.
Planning Your Time Away
It's also important to keep the following in mind when planning your time away:
Set a realistic time frame
Finalise a budget
Work towards getting the necessary funding
Talk to your boss – get it in writing!
Decide what activities you hope to do and places to visit while you're gone
Have goals you hope to accomplish while you're away
Think about how things will be when you get back
Researching and planning a mini career break can be an exciting time. Thinking about what goals you hope to accomplish during your time off can help you realise longer-term goals for your future. Take advantage of the freedom a mini career break can give you and make the most of it!
You might also like...