What to Do on a Mini Career Break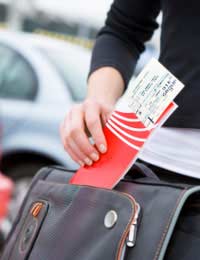 If you are thinking about taking a mini career break, keep in mind that you will be away from your job for only one month or less. Don't expect to cram a lifetime's worth of dreams into three or four short weeks. The key to having a great time – and a productive one – is to plan in advance, and to have realistic expectations about what you will accomplish.
For the vast majority of people, there are three main options when contemplating a mini career break. Some people may also take time off for family or personal reasons, but this would probably fall under a different category. Most people choose to either volunteer, work or travel abroad – or do a combination of all three.
Voluntary Work
Volunteering can enrich both your life and the lives of others. Most volunteer projects fall into one of three categories: conservation/environment, people projects and wildlife. Taking on one of these can be made easier by your employer, as many are realising the benefits of offering employees the chance to make a difference in other parts of the world.
The key to a successful volunteering stint is to plan carefully. Decide on your budget and the type of voluntary work that interest you most, then go for it. If you look online you can find many projects, both in the UK and overseas, that last less than a month. By volunteering you can help make a world of difference to other people's lives, and also bolster your career prospects when you return back home.
Working Abroad
Whether you choose to teach English or computer skills, do a spot of consulting or indulge in something even more technical, working overseas can give you a glimpse of another life. Working abroad for even a month can help you decide if feel like working in another country longer-term, but make sure you find out what working visas are needed, if any.
Remember that you can work anywhere in the European Union without a visa, but keep in mind that there may be a number of bureaucratic hurdles to overcome if you plan to work elsewhere. It may not be worth it for a short period of time unless you have a company willing to do a lot of the legwork for you.
If you are a Commonwealth citizen you will be given preferential visa status to work in Canada, Australia and New Zealand. If you are between 18 -31 you can also get special working visas for the latter two countries, while Canada has a similar programme for people 35 and under. The USA has its own bureaucratic maze to navigate.
Worldwide Travel
Many of us harbour dreams about seeing the rest of the world but never get around to actually doing it. Now here's your chance. If you're strapped for cash, combine going to the country you've always longed to visit with volunteering, and you may get some of your trip paid for. Or combine two weeks' volunteering with two weeks' travel to see as much of the world as possible.
Gaining New Skills
Even if you are only going on a mini career break, the purpose can be to gain new skills to eventually enhance or advance your career when you return home. This can mean studying abroad, taking an intensive training course either abroad or in the UK, or doing practical experience in your field, such as an internship or part-time job in your area of expertise.
Gaining new skills can also be a fantastic way to test the waters and see if your newfound talents are something you want to practice full-time. After all, you might find that once you are a qualified circus performer that the work no longer interests you! A mini career break can be a useful way to find out.
Mini career breaks are a fantastic way to explore new options and have a once-in-a-lifetime experience. Even though you are going away for a month or less, you can still find something meaningful to do that could have an impact on your future career, and even the rest of your life. Think carefully about what you'd like to do and go for it!
You might also like...